COLOUR CONSULTANCY
Colour affects mood; it can create an oasis of calm, it can invigorate, but when you get it wrong the effect can be jarring. Our colour consultant, Annabelle, can help you achieve harmony between the colours and the light, space and furnishings in your home.
You, your colour preferences and your home are unique and décor is a very personal thing. Annabelle can give you the inspiration and advice you need, in the comfort of your own home where you can see exactly how factors such as light influence your perceptions of colour.
For example, the light in east facing rooms can appear to be a little blue so it is best to work with this and choose greens or blues. To create as much light as possible but still retain some warmth, look at pale duck egg colours (try Pale Powder No.204 and Teresa's Green No.236) which will really come alive in the morning sunlight.
Because the light will change so dramatically through the day it is often good to team these with a darker tone on woodwork or furniture such as Chappell Green No.83 so that the walls appear lighter in contrast.
Using her in-depth knowledge of the Farrow & Ball palette and wallpaper collections, she can suggest colour schemes and offer decorative advice to create a beautiful scheme for you.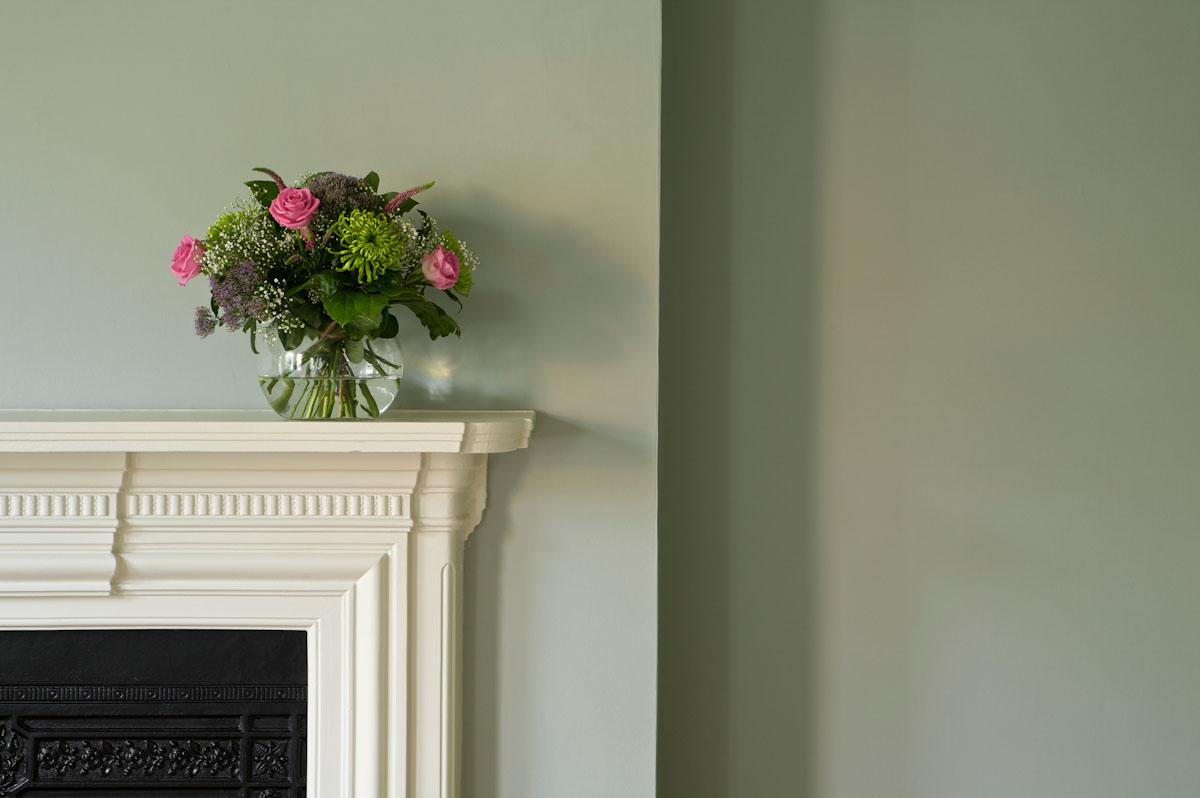 Morning, or cool daylight absorbs coolness making colours appear warmer.
WHAT'S INCLUDED ?
A pre-appointment phone call with Annabelle to discuss your project – this helps to make the most of your time with Annabelle when she visits your home.
A home visit to discuss your decorating plans, favourite colours and ideas. Annabelle can assess the space light and architecture of your room – all in a relaxed and informal way.
Following the consultation you will receive a written specification detailing colours, finishes etc for each room.
Up to four rooms can be covered in a one hour session and paint and wallpaper samples are provided for each recommended scheme.
1 Hour Consultation – £125 
Start your conversation with Annabelle...