We're proud to introduce to you F&B's brand new collection of wallpapers for autumn 2015. Inspired by the British countryside, each of the new papers encapsulates the distinguished beauty of Dorset, England.
Consisting of delicate Blostma, confident Hornbeam and their first ever large-scale border design, Feather Grass, the new collection of papers offers an idyllic look that is perfect for any home. As with their existing papers, each is made using traditional printing methods and F&B's unmatchable paints to achieve the unique texture for which they are renowned.
We hope you enjoy exploring F&B's new wallpapers and the inspiration behind each of them.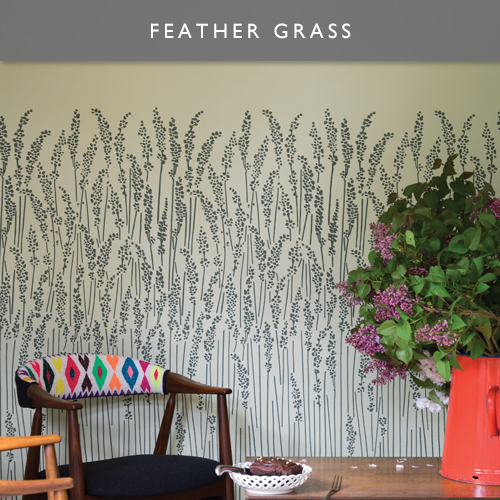 For the first time F&B have introduced a large-scale border design to their collection of wallpapers. Feather Grass conjures images of lazy days in country meadows, bathed in the gentle warmth of sun rays. The dreamy outline will create a calming atmosphere and the design really feels like it introduces movement into the home. Pair with rustic finishing touches to complete the countryside look and add personality to the room.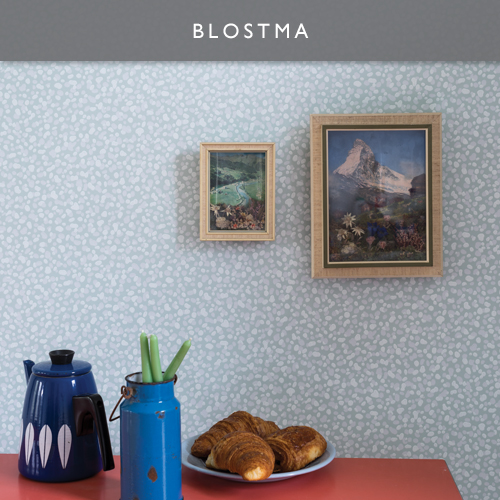 Named after the old English word for blossom, Blostma is inspired by the serendipitous moment when petals are caught and carried away by the breeze. The mix of colours and the delicate pattern make anyone feel like they are in the midst of a gentle flurry of falling petals. Incredibly tactile, this design has a wonderful texture to it and each colourway features a number of paints from the carefully edited F&B palette of 132 colours.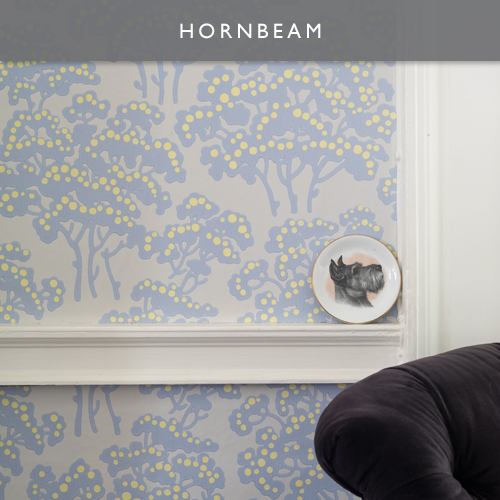 The new Hornbeam paper celebrates the iconic scene so often present in the British countryside, the hedgerow. Made popular by the English gardener Tom Stuart-Smith, hornbeams are often cloud pruned into the shapes seen in this design. Looking at the pattern and subtle detailing the viewer feels instantly like they are strolling across the rolling fields of the countryside, dotted with flocks of sheep, darting butterflies and of course, the crisscross pattern of hedgerows.