Hall with walls in Cinder Rose No.246 Estate Emulsion & Dimity No.2008 Modern Emulsion
Costly extensions and architects aside, colour can be used to alter the shape of a room. When planning your colour scheme remember that a darker wall colour will bring it towards you, whereas a lighter colour creates the illusion it's further away.
You can also prevent narrow hallways from appearing 'tunnel like' by painting the end wall a darker shade than the side walls. The same principle works within a rectangular room that you'd like to make appear squarer.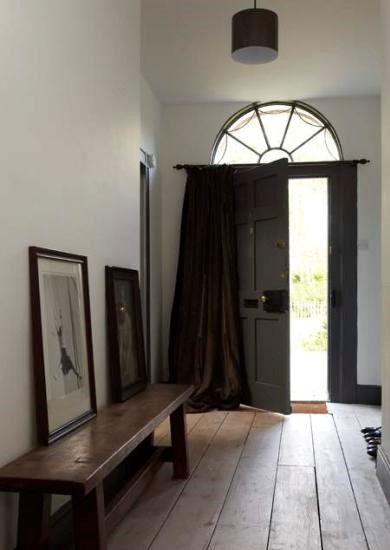 Hall with walls in Strong White No.2001 Estate Emulsion and woodwork in Down Pipe No.26 Estate Eggshell