Hall with walls in Dix Blue No.82 Estate Emulsion and Breakfast Room Green No.81 Estate Emulsion
A common question is how to make ceilings appear taller, and the technique behind this is to reduce the amount of contrast between the colour on the walls, cornicing or coving and ceiling.
Using the same colour on the woodwork, walls and on the cornice or coving will make the walls appear taller. It also helps to use a white on the ceiling that is sympathetic with the wall colour so that you're less aware of where the walls end, and the ceiling begins. Try pairing Ammonite walls with a ceiling in Wevet for example.
Or you can gently graduate colour, by using progressively lighter tones from walls, to cornicing or coving and then a lighter shade again on the ceiling – this creates a soft lofty feel and feels as if the walls are gently graduating into the ceiling.
Finally, a very easy technique is to simply use the same colour on the walls and any cornicing or coving and up and onto the ceiling.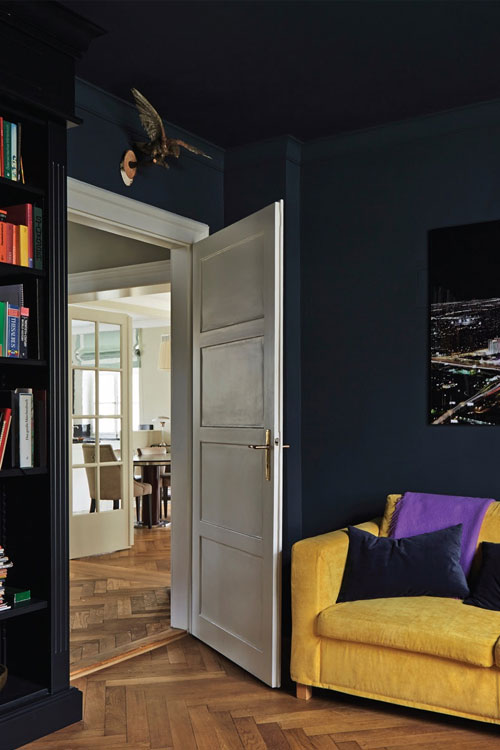 Bedroom with walls and ceiling in Hague Blue No.30 and bookshelf in Black Blue No.95 Estate Eggshell