Kitchen in String No. 8 and Card Room Green No. 79 | Modern Emulsion & Estate Eggshell
BRING NATURE IN
Green hues help to bring some of nature back in to the home and work especially well if you have a kitchen that looks out on to a garden. Mizzle is a beautiful grey green that could be used on your cupboards to complement a neutral shade on the wall, such as Dimpse. Pigeon is another wonderful and easy to live with colour; darker than Mizzle but with the same calm, grey properties it's ideal for painting a kitchen island.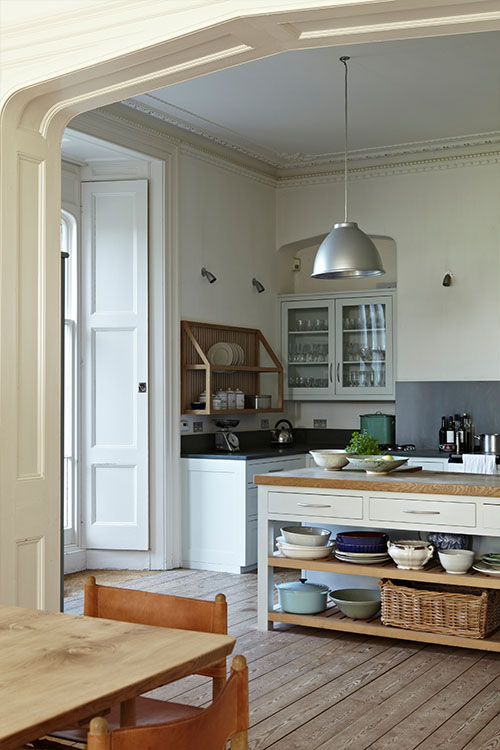 Kitchen in Wimborne White No.239 | Modern Emulsion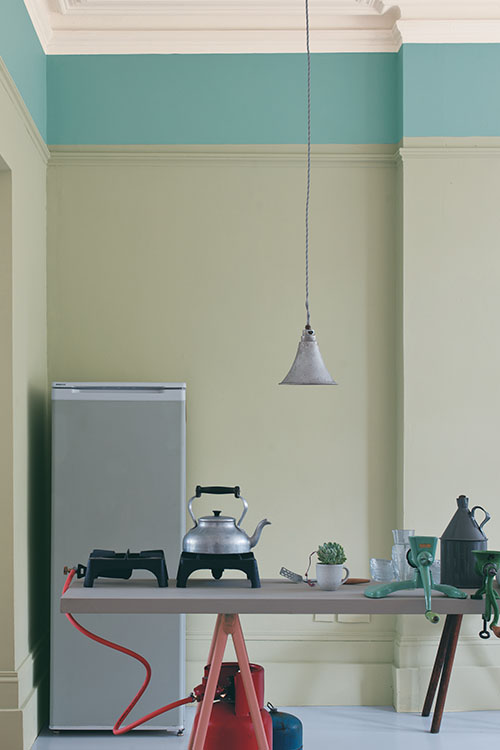 Kitchen wall below picture rail: Mizzle No. 266, Wall above picture rail: Dix Blue No. 82, ceiling: Wimborne White No. 239, table top: Manor House Grey No. 265 and table legs: Porphyry Pink No. 49 | Modern Emulsion & Estate Eggshell
ADD BOLD COLOUR
Kitchens are a great place to add striking colour, adding interest to the rooms which can be dominated by white or chrome appliances. Sunny yellows, rich reds, and retro oranges will all provide an injection of colour to a kitchen.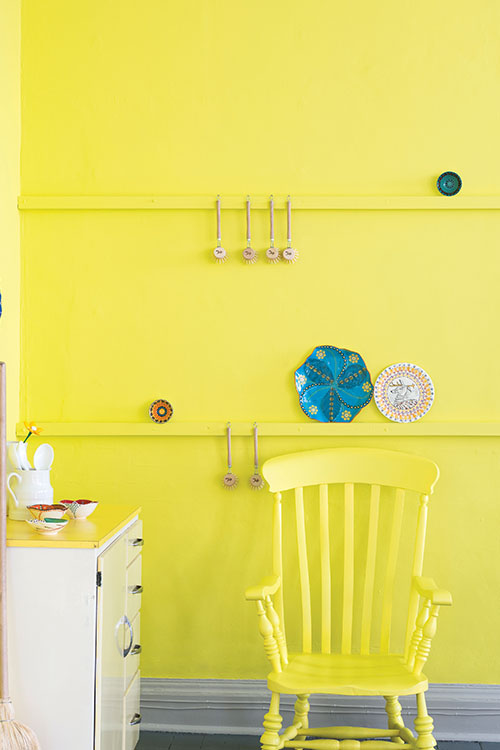 Kitchen in Yellowcake No.279 | Modern Emulsion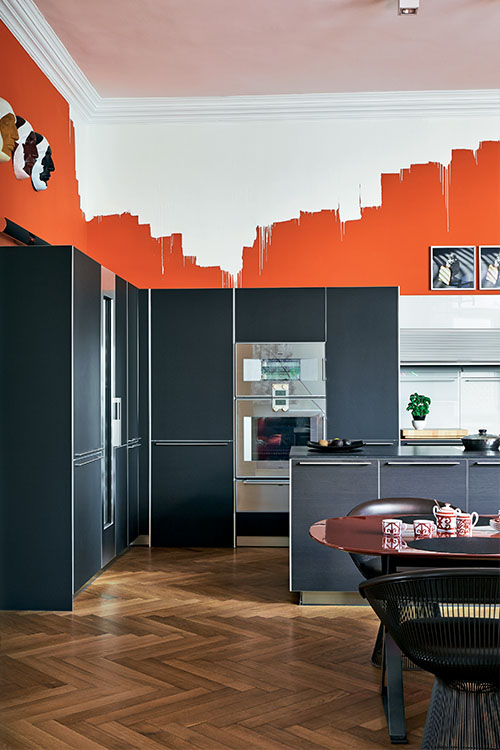 Kitchen in Charlotte's Locks No.268 and All White No.2005 | Modern Emulsion
PAINTING KITCHEN CABINETS
Painting cabinets is a quick and simple way to upgrade the look of your kitchen. Depending on the look and amount of sheen you'd like, you can use either Estate Eggshell or Full Gloss, both of which are available in all 132 colours. If you want the cabinets to become the focal point of the space choose richer colours like Pelt or Railings. These strong tones, particularly if used on lower level cabinets, will really ground the space and make everything above them seem lighter. For a classic look, paint cabinets London Stone, against Savage Ground walls, or for something more contemporary paint cabinets Strong White against Cornforth White walls.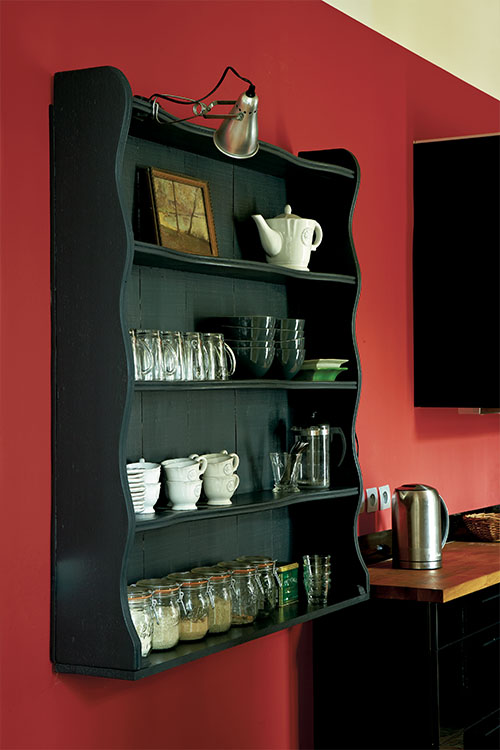 Kitchen wall in Blazer No.212 and cabinet in Railings No.31 | Modern Emulsion & Estate Eggshell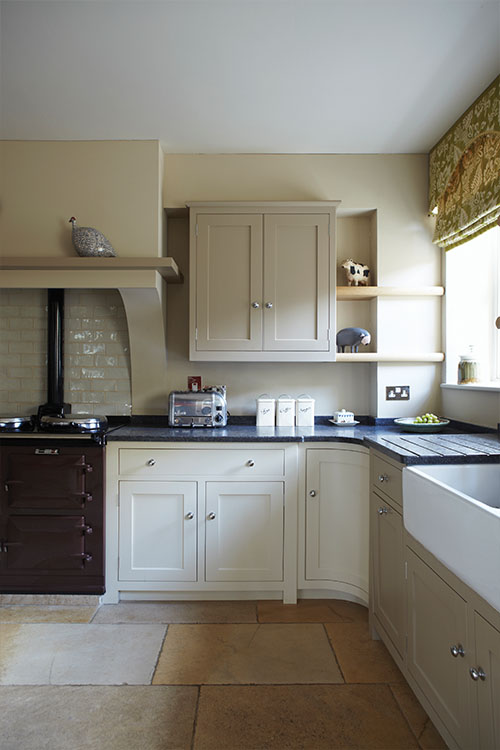 Kitchen wall in Savage Ground No. 213, units: London Stone No. 6 and Off-White No. 3 | Modern Emulsion & Estate Eggshell