Dining Room in 'Charlotte's Locks' No.268 and 'Railings' No.31 Estate Emulsion
The dining room is the theatre of the home, whether used as a place for family to discuss the happenings of the day or as a room for entertaining and dinner parties, the décor sets the scene…
Strong colours can work wonderfully in dining rooms, creating a dramatic, intimate atmosphere that's perfect for entertaining. Rich tones like 'Brinjal', 'Calke Green' and 'Railings' work especially well in dining rooms that are often lit by candlelight. These rich, velvety tones are intensified by candlelight and take on a wonderful jewel like quality.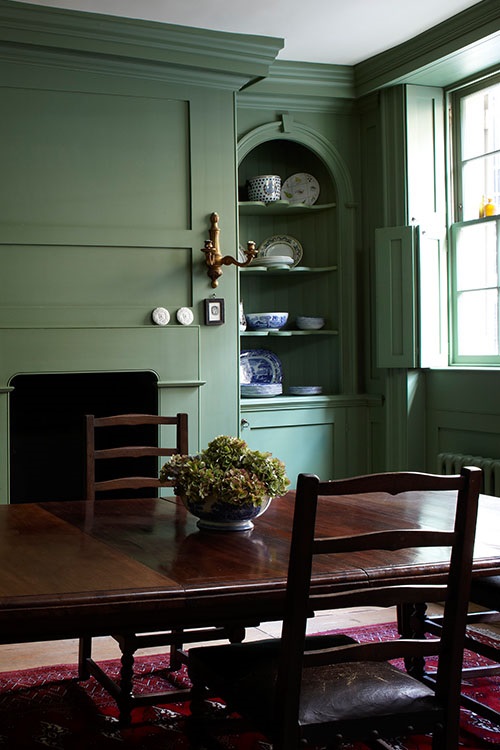 Dining Room in 'Calke Green' No.34 Estate Emulsion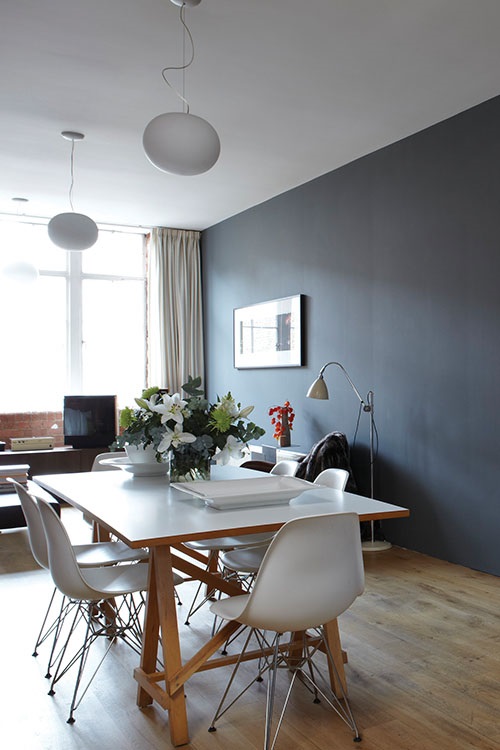 Dining Room in 'Railings' No.31 Estate Emulsion
In dining rooms with a more informal feel, it works well to add stronger colour as an accent. Try painting the floor in bolder tones like 'Radicchio', 'Pelt' or 'Mole's Breath', to add strong colour without dominating the space.
To create a sophisticated, but more everyday look consider layering the neutrals to give the scheme real depth. Try 'Slipper Satin' on walls with 'Hardwick White' woodwork, and 'Pigeon' on the chairs. Add some pattern to this scheme by using 'Brocade' BP3208 or 'Yukutori' BP4303 on a feature wall, or even as a table runner.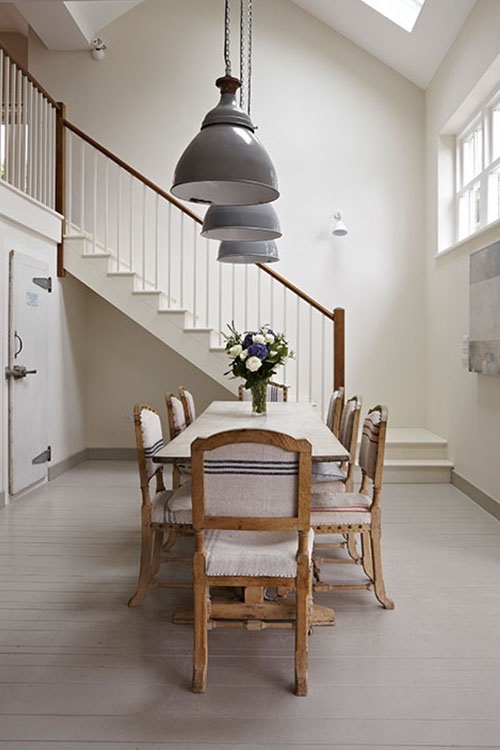 Dining Room walls in 'Slipper Satin' No.2004 and woodwork in 'Hardwick White' No.5 Estate Emulsion & Estate Eggshell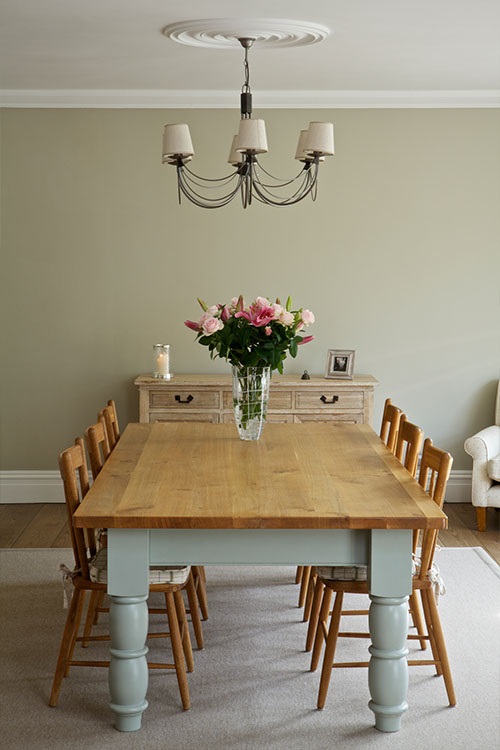 Dining Room walls in 'Clunch' No.2009, ceiling in 'All White' No.2005 and woodwork in 'Wimborne White' No.239 Estate Emulsion & Estate Eggshell